Drinking Greene King at the Great British Beer Festival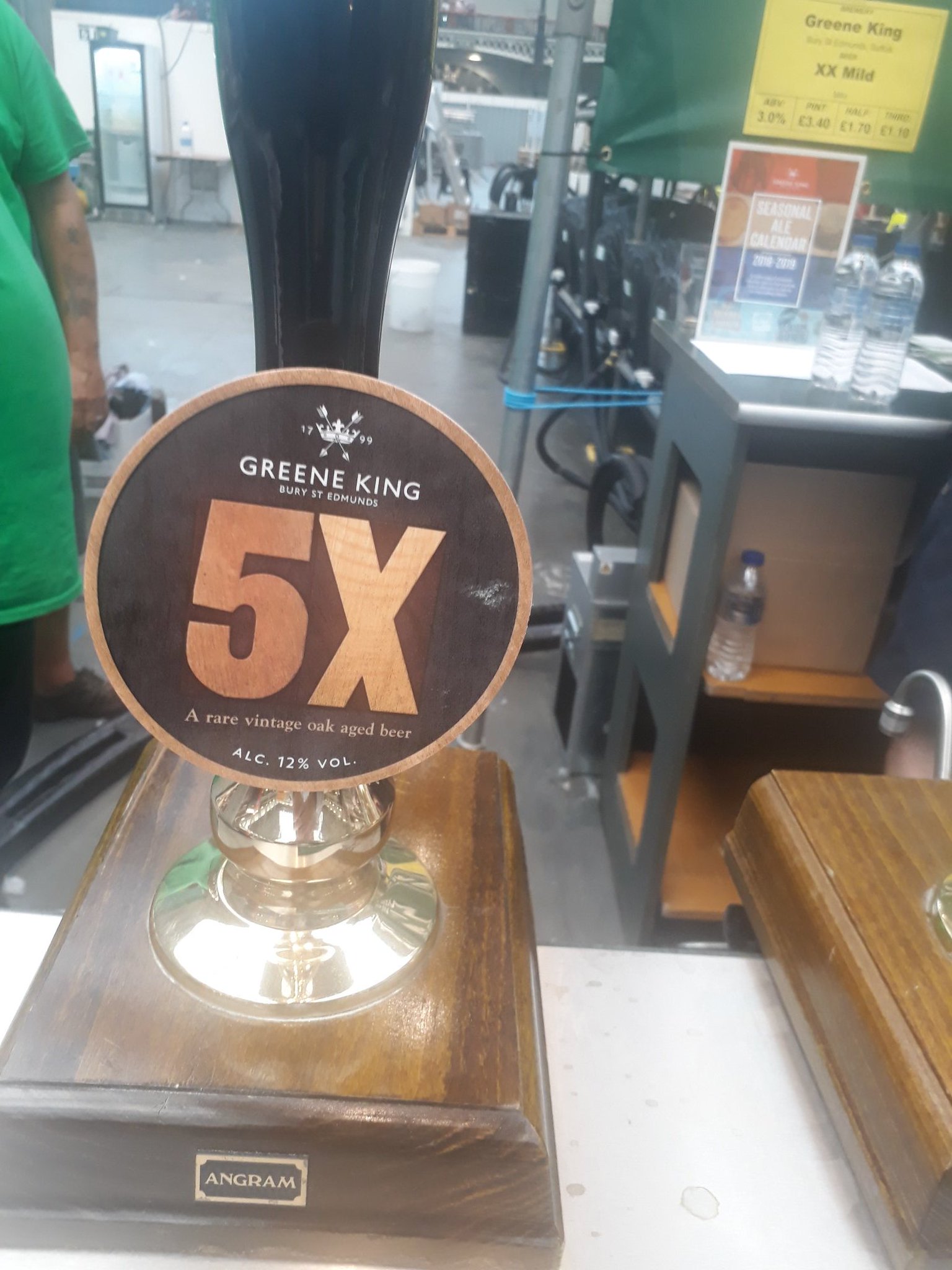 When the news that Greene King XX mild had won the Champion Mild of Britain Award at CAMRA's Great British Beer Festival on Tuesday there was apparently some booing. I was at the GBBF on Tuesday but happy to check the Champion Beer results on my phone elsewhere in the festival.
Anyway Greene King and CAMRA will survive the booing and it can be understood. Internationally speaking GK may not count as Big Beer but they are certainly part of the UK Beerage. That is they back the Tory Party.
The history of GK in terms of who has run it is fascinating because it is a snapshot of a slice of the British ruling class, with the possible exception of the novelist Graham Greene.
Furthermore GK acts like Big Beer. It churns out IPA and Abbott and variants of (some of which are quite drinkable btw) and while it can and does produce great beer this is rarely seen.
As Roger Protz noted, for whatever reason the GK bar at the GBBF does indeed have great beer (and some deckchairs).
The XX mild, has an uncertain current brewing provenance I think but the third I tried was on top form. The Vintage Ale a rare cask version of the 6.5% bottled beer brewed with Chevalier malt was raisiny in taste and again very drinkable for a third. The 12% 5X oak barrel aged beer was superb if for sipping only,
Don't expect to see any of these beers down your GK local but all were very good and the GBBF runs until Saturday at Olympia.
On the wider front the ability of otherwise Big Beerish breweries like GK to keep producing decent beer is part of what CAMRA has achieved. But we need to keep on pushing:
https://kmflett.wordpress.com/2018/08/07/the-great-british-beer-festival-big-beer-the-red-revolution/