The Tottenham Beer Mile: Extra as Affinity opens at Tottenham Hale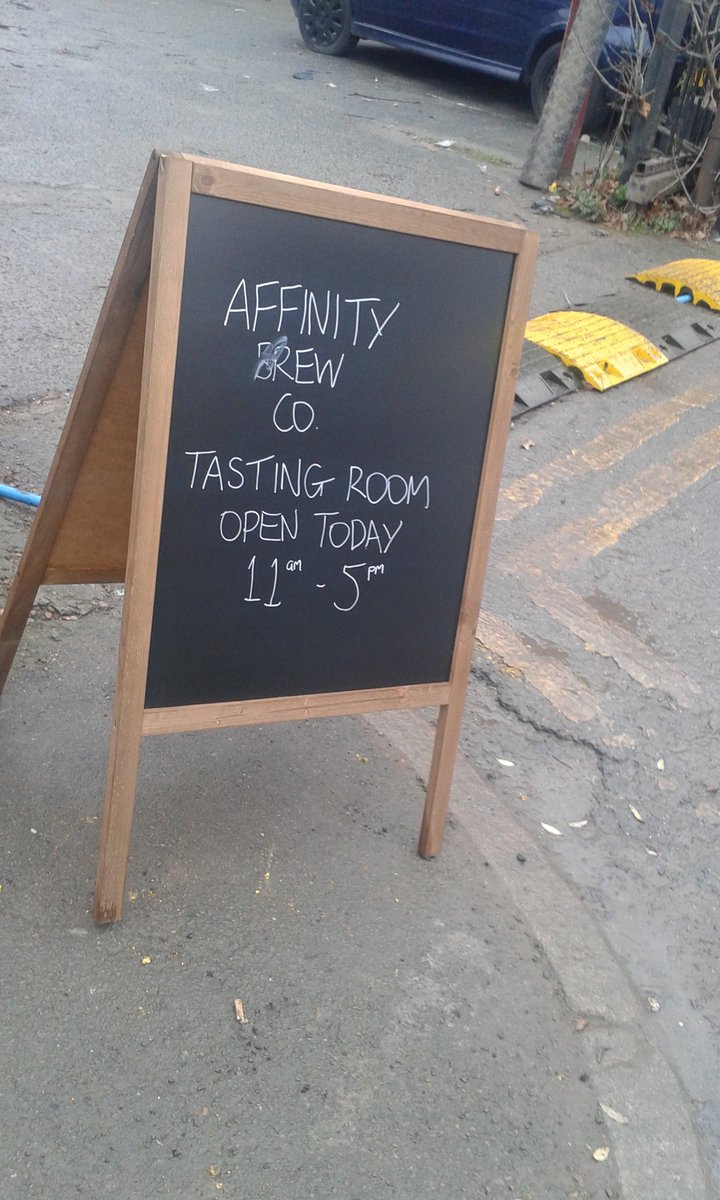 For details of the existing Tottenham Beer Mile (Beavertown, Redemption, One Mile End) see below.
On December 10th the Tottenham Beer Mile went the extra mile (not literally- this is or should be a piece of redundant management speak) when Affinity Brewery opened its tap for the first time.
It's at 39 Markfield Rd N15. For those unfamiliar with Tottenham that means it's a 10 minute walk from either Tottenham Hale or Seven Sisters tube/BR stations. It's opposite the always excellent Craving Coffee.
The arrival of Affinity alters the balance of the Tottenham Beer Mile a bit because it means there are two taps in North Tottenham (Redemption and One Mile End) near Spurs and two in Tottenham Hale (Affinity and Beavertown). Affinity is around a 10 minute walk from Beavertown but for those with dodgy knees and a 60+ Oyster card (yes that's me, I have not retired btw) the W4 bus goes close to both brewery taps and runs around every 10 minutes. The journey time is 5 minutes.
Affinity tap is an interesting space. It's quite spacious, has decent toilets and seating on straw bales (covered). Beer comes in two-thirds or a flight of three thirds at the moment. The opening beers were a wheat beer, a red ipa and a stout.
The wheat beer was a little sweet for me, the red ipa had a good rye hit and the stout (to my taste) was chocolatey but lacked a little condition. A pretty good opening day I'd say.
Christmas is coming and Beavertown is now closed until early January but 2017 promises an excellent time on the Tottenham Beer Mile
http://www.affinitybrewco.com/
https://kmflett.wordpress.com/2016/11/18/the-tottenham-beer-mile-19th-november/