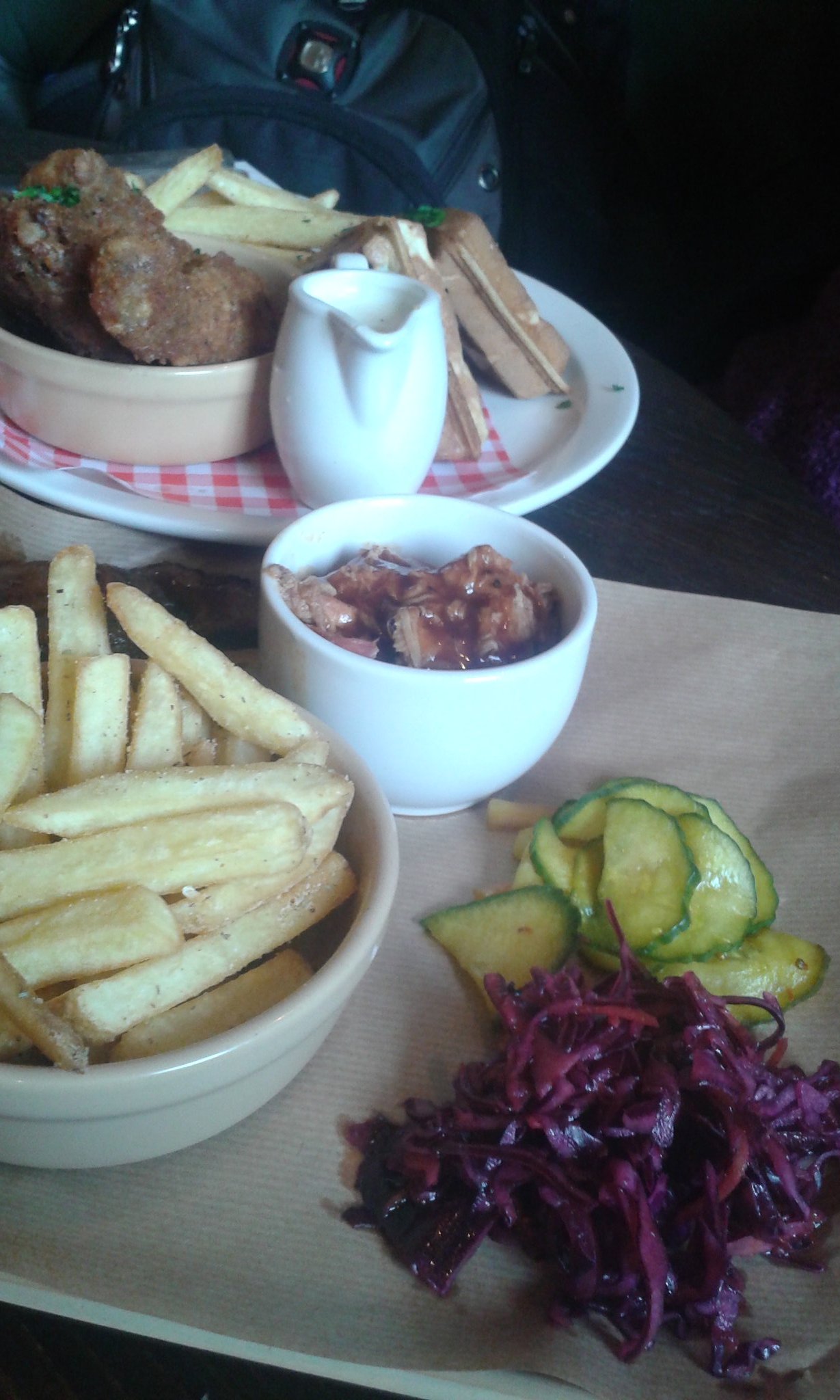 Ive written about the restaurant that Hangfire BBQ have opened in Barry before:
https://kmflett.wordpress.com/2016/04/02/hangfire-in-barry/
I returned with my partner Megan Davies for lunch on 18th November for several reasons. Perhaps to remind myself that in the age of President Trump there are still things which originate in the US South that are worth celebrating. Secondly because its getting near-ish to Xmas (time for a bit more research on Scrooge who resided not 10 minutes walk from my central London office, at least in Dickens' mind) and I prefer to avoid Xmas gatherings in restaurants and pubs.
I've been enthusiastic about Hangfire in the past but sometimes when you return to a place things have changed, or the world generally has moved on, and somehow it doesn't seem as good. That is most definitely not the case here.
Megan and myself shared a couple of lunch plates including wood smoked chicken with waffles, ribs, brisket,pickles & so on. As ever the standard was very good. The house beer is now Sympathy for the Devil from Cardiff's Crafty Devil a 4.7% pale available in halves, two-thirds or pints. As usual its very drinkable. There are also still lots of Beavertown cans.
Barry waterfront might seem like an unusual place to go in winter time but with Hangfire there the journey remains an essential one. And who knows once freed from the troubles of Office perhaps the Obamas will stop by to pay homage to a US tradition which is genuine not empty hype.