Beard Liberation Front
Media Release
15th November
Contact Keith Flett 07803 167266
Hackney's Howling Hops brewer Tim O'Rourke joins Beard of the Year longlist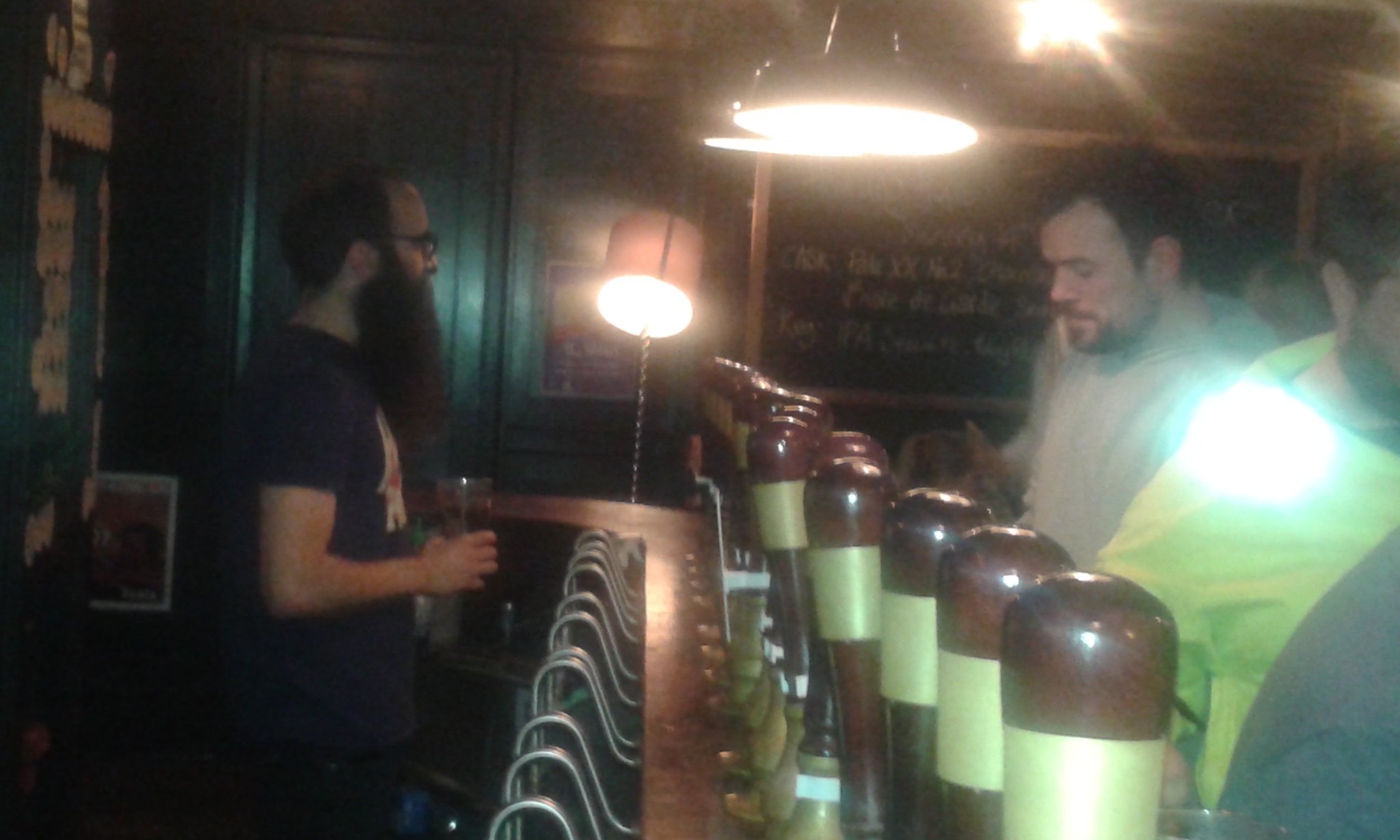 The Beard Liberation Front the informal network of beard wearers has said that brewer at the Howling Hops brewery Tim O'Rourke has joined the longlist for the Beard of the Year 2016 poll.
East London has been the epicentre of the new beard movement and that has also been closely linked to craft beer.
Tim O'Rourke was previously in charge of Beard Friendly Pub of the Year, the Cock Tavern in central Hackney, where Howling Hops originally brewed in the basement.
Broadcaster Gary Lineker and Liverpool manager Jurgen Klopp are also amongst the longlist of contenders
In 2015 Weird Beard brewer Bryan Spooner won the vote.
The campaigners say that the award is specifically not about who has the best or most magnificent beard. Rather it focuses on the beard wearer who has made the most positive hirsute public impact during the year.
With the rise in hirsuteness there is now a longlist poll to prune down the contenders to 10 for the final vote which starts on 25th November. The winner is announced on 29th December.
BLF Organiser Keith Flett said, we are pleased that Tim O'Rourke has joined the Beard of the Year longlist. Craft brewing and East London have been a key part of the growth of beards in recent years.
Simon Stevens, NHS CEO
Sam Mendes, playwright
Nick Dwyer, designer
William Crawley, broadcaster
Nick Timothy, political advisor to the Prime Minister
Stig Abell, Editor, Times Literary Supplement
Joe Ledley, footballer
Tim O'Rourke, Howling Hops brewer
Andy Murray, tennis player
Moeen Ali, cricketer
Jonny Bairstow, cricketer
Jurgen Klopp, football manager
Gary Lineker, broadcaster
Richard Harrington, actor
James O'Brien, broadcaster
Michael Rosen, writer and broadcaster
Wayne Rooney, footballer