Haringey Trades Union Council
Press release 11th October contact Keith Flett 07803 167266
Tottenham Hate Crime Week protest against thugs who ripped off a young women's hijab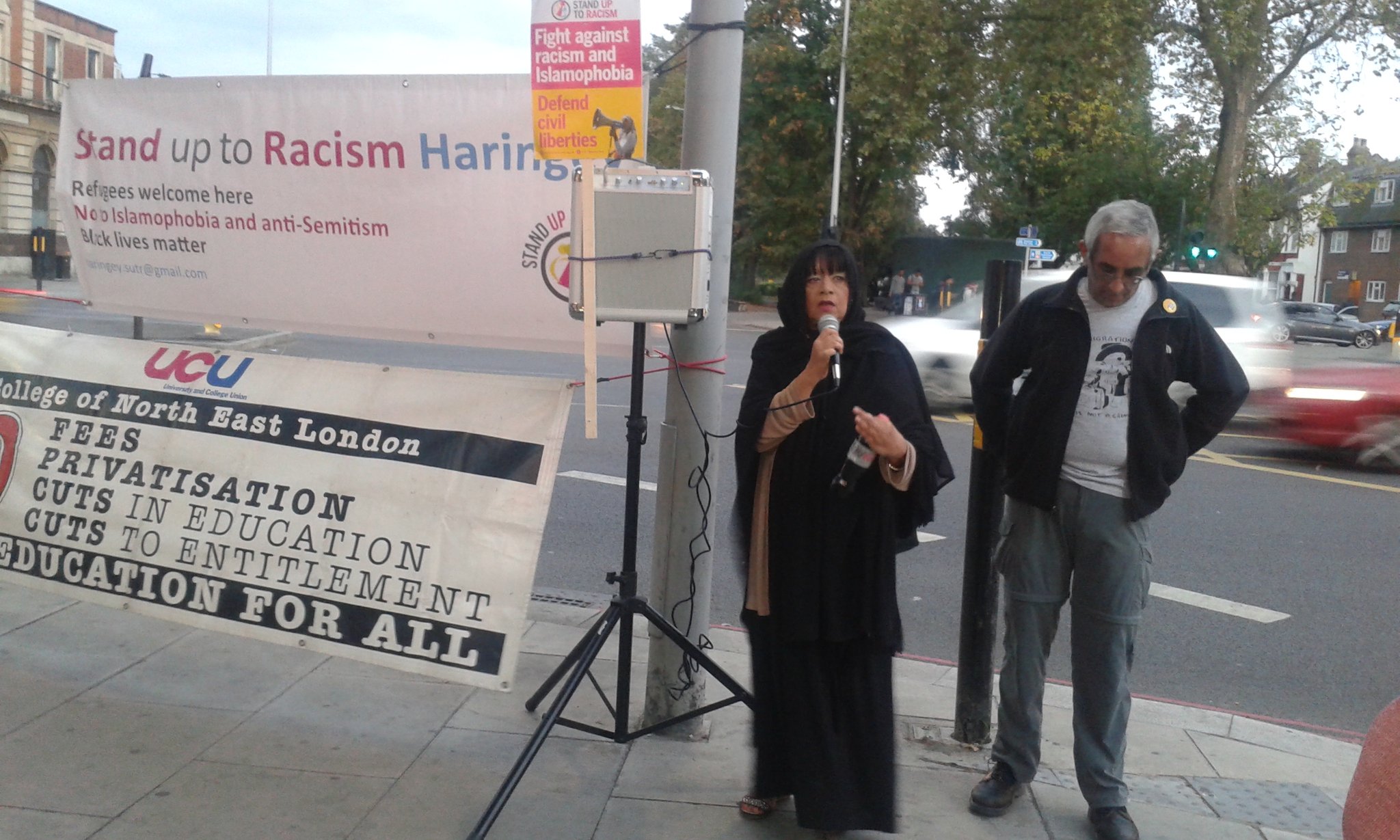 Bibi Khan, Secretary, Wightman Rd Mosque addresses the rally in Tottenham
Haringey Trades Council has said that it was part of a well-attended vigil on Tuesday evening near the site in Seven Sisters Tottenham where a young woman student had her hijab ripped off by two thugs on 28th September.
Police are still looking for the thugs and the vigil was timed to coincide with National Hate Crime Week.
Bibi Khan Secretary of the local Wightman Rd Mosque chaired a brief rally and she made it clear that the community must come together to defeat hate crime.
The Vigil was supported by the local Haringey branch of Stand Up to Racism, and national vice chair of the organisation Steve Hart was also present. Several local Councillors and trade union branch banners were present including Tottenham College UCU and the Unite Community branch
Haringey TUC Secretary Keith Flett said, I made it clear when I spoke that there must be no room in our community for those who would attack people based on how they dress or the religious views they hold. We are determined to stand up to racism as we have done for many years in the Borough.