Cloudwater Tap Takeover at the Urban Tap House Cardiff. A note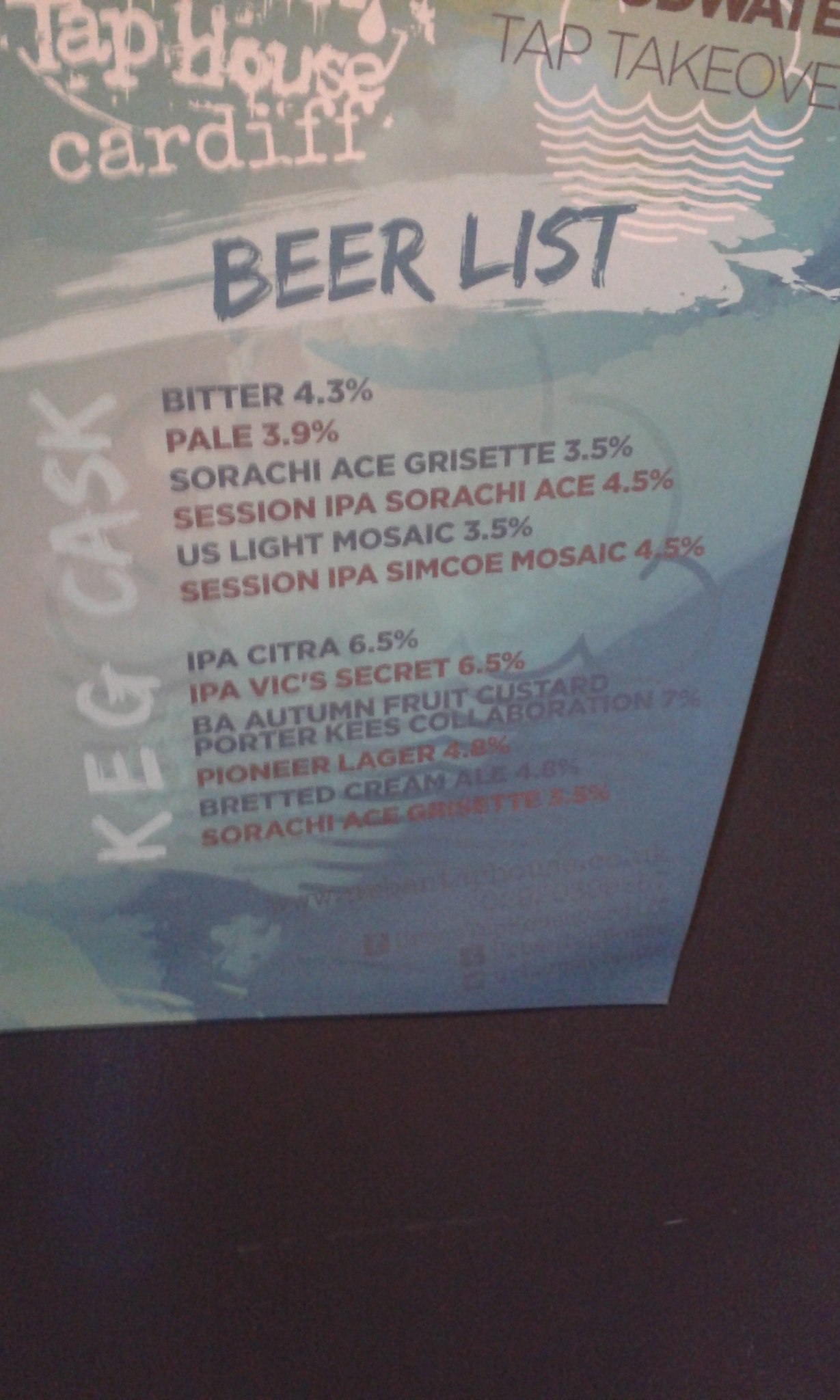 Megan Davies and myself were recently at a Cloudwater TT at Mason & Co in Hackney Wick but that at Tiny Rebel's Urban Tap in Cardiff showed a different side and perspective on the brewery.
There were more beers on cask than keg reflecting the local preference. Cloudwater on cask does appear in London but not as frequently as I'd like.
The 4.3% bitter Ive tweeted about before and it's a very decent version of the style. I tried two session IPAs, one with Sorachi and one with Mosaic. I preferred the latter- it is a personal preference but both were highly quaffable.
On keg the bretted cream ale was a very interesting beer, not hugely sour but very drinkable. The autumn fruit custard porter I'm growing to like a lot (having tried it a couple of times in London) though Paul from Cloudwater notes that there aren't many kegs left.
The IPA citra was also highly drinkable but I think for whatever reason not quite peak.
In short as a prelude to the Cardiff brewfest on the Bank Holiday weekend this was a great event.
It was not so much a meet the brewer (though we obviously did) as a brewers meeting with Gazza from Tiny Rebel presiding.
Also, did I mention this, Paul has a beard, always sign of good beer.