Combined & Uneven Development: two community focused beer festivals in Cardiff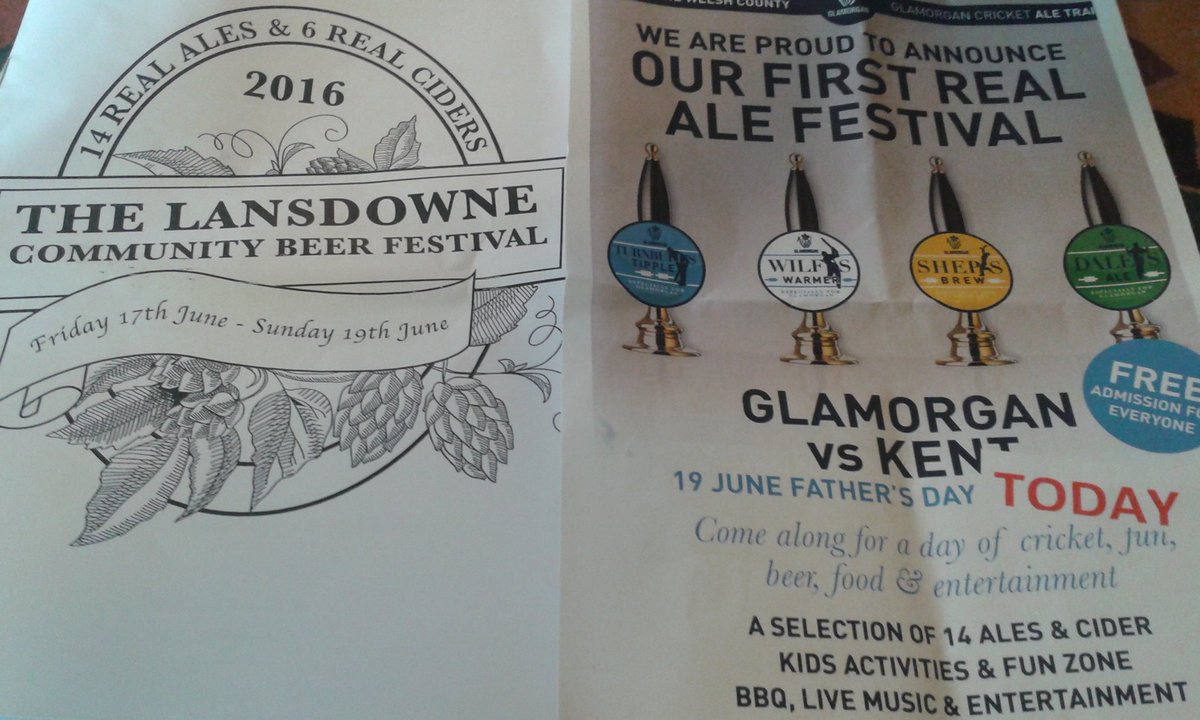 While I am constantly in search for the most beard friendly beers on cask or keg I'm also aware that this is a minority occupation, both in terms of taste and quite often cost as well.
Out there a lot of people drink lager (their choice, not a criticism) and those that do drink cask often prefer to stick to what they know (something you may see referred to on this blog as brown beer with twigs in it…).
So I was interested to check out two community -focused beer festivals in Cardiff on 18/19 June.
The Lansdowne pub runs an annual community beer festival, with live music, kids activities and food. The Lansdowne is a Good Beer Guide regular and sells cask and craft keg normally. The beer festival sees a stillage with a range of beers. By North London standards this is not zeitgeist stuff. But actually there were Pipes and Crafty Devil beers on cask (they normally do mostly keg) and a good mix of other beers (as well as ciders and perries).
The next day I was at the SWALEC- Cardiff's international cricket stadium. It was the first day of a four-day Championship game between Glamorgan and Kent. Entry was free, exceptionally. There was some cricket but then it rained.
There was also however a cask beer festival. The SWALEC- international matches aside when Pedigree usually makes an appearance- has not been a great place for beer in recent times. However last season they started selling a cask ale brewed for them (by whom I'm not sure) and they went further on Sunday by running a festival.
Again the range of beers was not zeitgeist but it was decent. I had a glass of Theakston's Old Peculier from the stillage. Back in the day (i.e. the late 1970s) when I was a student union officer in Middlesbrough we used to run coaches for new students to Masham so they could try this beer. At that time it was regarded as being a very strong beer indeed (5.6%).
Sampling it today I found it a little sweet for my taste now, but still very drinkable.
The point being that while neither of these festivals were selling beer that was exactly cutting edge, they had some very decent stuff on and people who probably rarely if ever drank such a range were sampling.
That seems to me very positive and both venues deserve to be commended.