Beavertown at BeerKatPub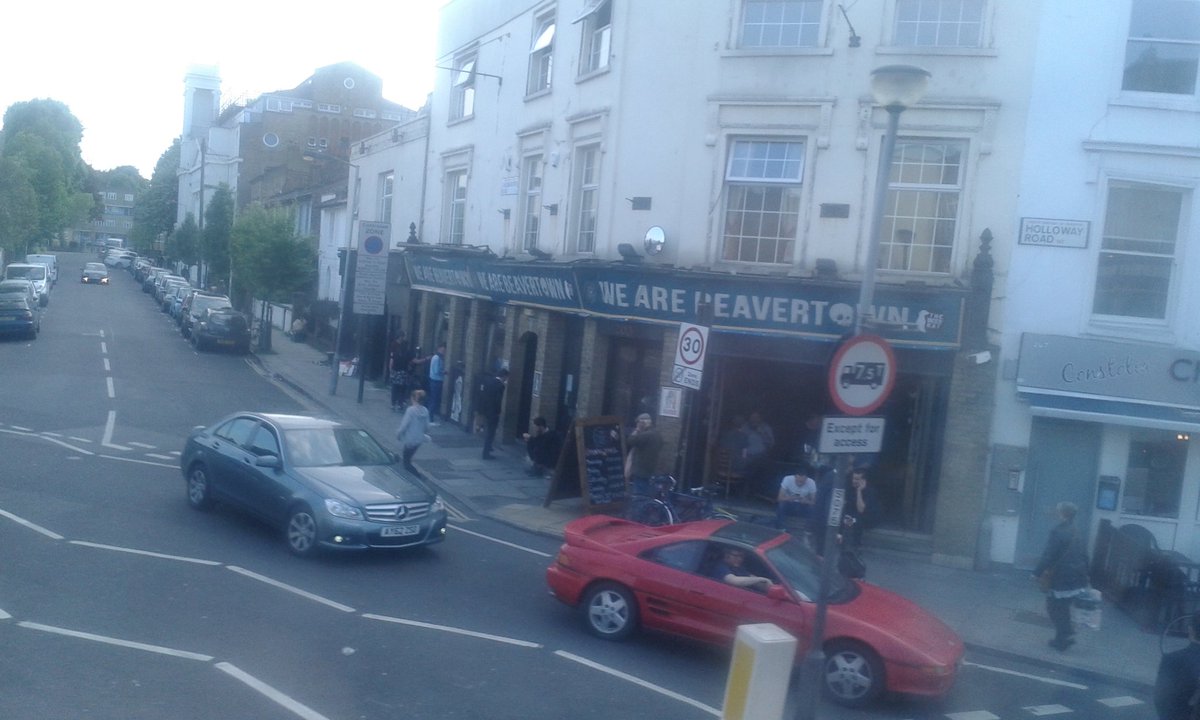 On the final day of the season Arsenal edged ahead of Spurs to claim second place in the Premiership. It was a testament to Arsenal manager Wenger's finishing skills.
Tottenham have however now hit back with Beavertown Brewery opening a pop-up pub at the BeerKatPub at 203 Holloway Rd N7 which if you need reminding is rather close to the Emirates stadium.
The location is about 5 minutes walk down Holloway Rd from the tube station (on the same side).
It is an impressive space over three floors with plenty of different seating areas.
Opening night was 26th May but it is open Thurs-Sun for a month.
There are Beavertown beers on the ground and first floor (including three hand pumps on the ground floor) and pop up food on the top floor.
Unlike the Tap Room there are also plenty of toilets…
There was music from decks while I was there at about the right volume (but take into account that as an attender at Led Zeppelin, The Who etc etc concerts in the 1970s my idea of loud might not be yours).
The pub has been strikingly designed by Nick Dwyer who does the Beavertown cans and posters and that in itself would be a reason to visit
Overall the place has a really good vibe to it (even allowing for the proximity to the Emirates). There is the chance to try a far greater range of Beavertown beers than you'll find at the Taproom and you're not confined to Saturday afternoons to do it either.