HangFire goes one step beyond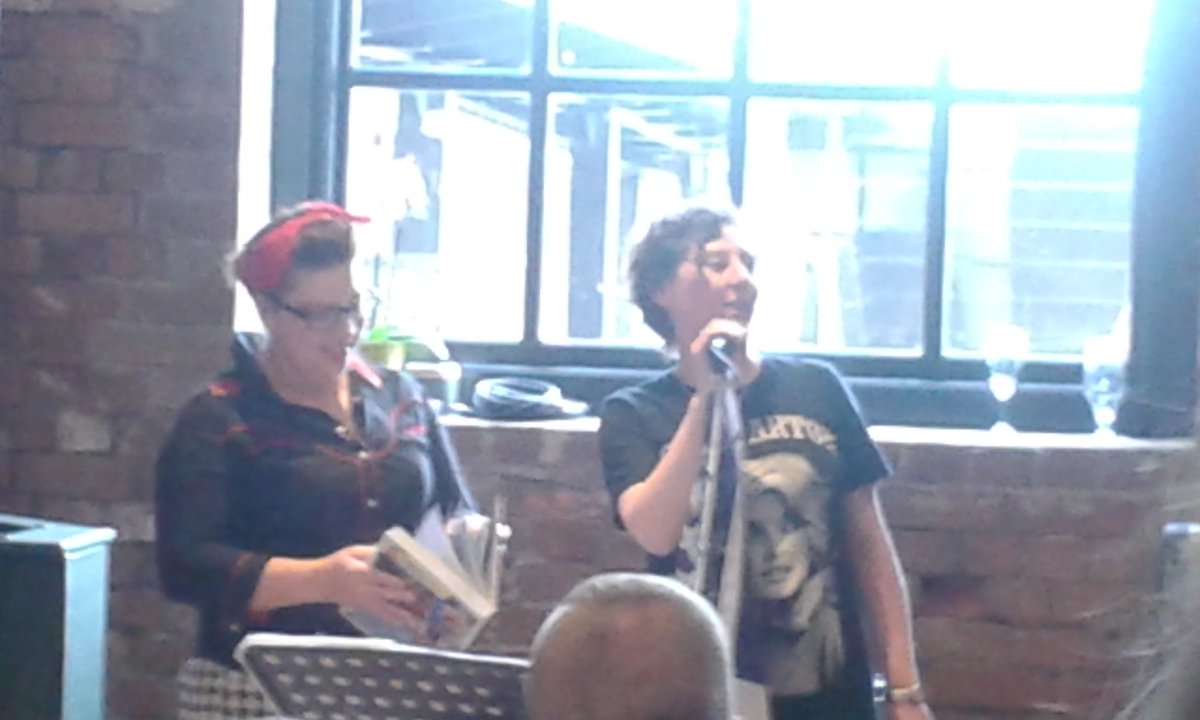 Shauna & Sam
Going to Barry on a Sunday evening? Hmmm
Well actually the weather was lovely and by some quirk the neo-liberal destroyers of the transport system have left a tolerable train service even on Sunday.
I wasn't of course going to the fun delights of Barry Island (I don't do fun in that sense) but to the incomparable Hangfire BBQ.
It's not open on a Sunday evening but this was an exception. It was the official Barry launch of the Hangfire Cookbook
https://www.waterstones.com/book/the-hang-fire-smokehouse-cookbook/sam-evans/shauna-guinn/9781849497657
The book contains some of the story of Shauna and Sams American BBQ explorations (which still I think makes them unique in UK BBQ) and recipes.
I may leave the cooking to others. I prefer eating Hangfire BBQ. But particularly I am keen to debunk the man and barbecue myth. I can cook (up to a point) but I prefer leaving excellent food to the experts.
Anyway the launch was a great occasion. Music was from Johnny Trashed (they play Johnny Cash songs) and they were joined by Shauna and Sam on Ring of Fire. There were a few Hangfire BBQ nibbles tho the key lime pie was not beard friendly and beer from Waen and Beavertown was beard friendly.
In short go to the restaurant and buy the book. The zeitgeist was never more tasty