So.Farewell Then, the Independent on Sunday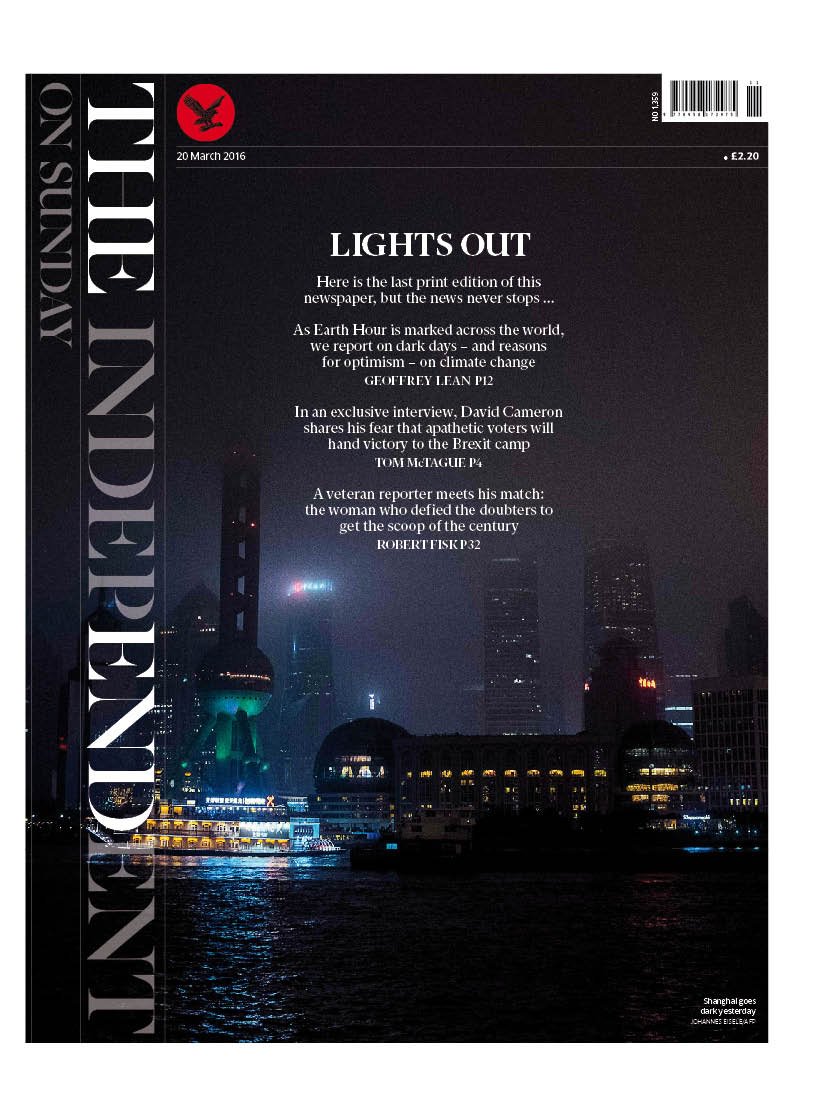 I was credited with a part in closing down a Sunday paper once. The Sunday Correspondent shut after it had published the previous week a semi-naked picture of me in the bath. The point was to portray me as a letter writer a la Marat but anyway..
I have had no such role in the end of the Independent on Sunday, which I've been reading since it first appeared in 1990.
Of course I don't agree with a good deal of it, but so what? It is a pity see that its print edition is closing today and whatever web version appears will need to be top notch to compete.
The Sindy wasn't always top notch but at least it wasn't right-wing. I had a look at Murdoch's Sunday Times recently. Not only does most of it merit immediate entry to the bin but much of the rest is not worth reading.
I'll continue to read The Observer of course (subscription to tablet edition) but I can't see another Sunday title worth getting now.
It will mean the demise of yet another letters page and more important I suspect the demise of some journalist's jobs.
Of course circulation figures were low. My fletters appeared regularly in the Sindy but no one ever commented either in person or on social media. That is not the case elsewhere, as all manner of quite legitimate critics and some rather odd people pursue me.
But the disappearance of the print version of the Sindy does represent a defeat for our side. That is for the side that thinks that news and debate should be readily available (without the need to search the web) because it is an important element of a democratic society.
Without the print Sindy we are a bit less democratic. It is a concern.